We know you love to be out on the road. But what do you do when you're not feeling the rush of a sweeping bend, or taking in the scenery along a picturesque stretch of road. Well, you could always read about biking! For books to inspire adventure and help rev you up about your next expedition, check out some of our favourite books (in no particular order) for bikers below.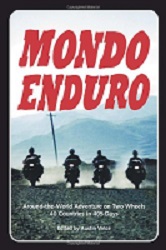 Mondo Enduro by Austin Vince
A fantastic and action-packed diary of Austin Vince and his friends, who managed to travel 44,000 miles around the world in 400 days. Full of hilarious memories and some hard facts, this great book lays bare everything you should consider if you want to hit the open road yourself for the adventure of a lifetime.
Lois on the Loose by Lois Pryce
A great book that will make you want to follow in Pryce's footsteps by giving up your day job, jumping on your motorbike and riding out to South America. Definitely risky, and not exactly a 'how-to' guide, it will make you yearn for the open road and the daring to leave everything behind.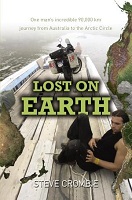 Lost on Earth by Steve Crombie
An amazing story of biking from Australia to the Arctic Circle, stopping off in South America. When Crombie decided to ride out, he was determined. Featuring dehydration, starvation and multiple motorcycle rebuilds, this fantastic book looks at meeting the world head on with nothing but adrenaline keeping you going.
Jupiter's Travels by Ted Simon
The original biking adventure, Simon took off around the world on his motorbike in the 1970s, well before such a thing became widespread. His account of biking 78,000 miles through 45 countries, is truly awe-inspiring, with tales of wars and revolutions along the way. Best of all, Simon was already a writer before he embarked on this life-changing journey, so his tale of adventure is aided by some fantastic visual imagery and fascinating detail. You'll feel like you're right there with him.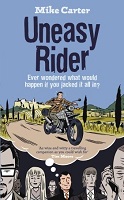 Uneasy Rider by Mike Carter
If you're in the middle of your life, you'll feel for Carter as he threw all previous caution to the wind and set off on a life-changing six-month motorcycle trip around Europe. Desperate for a change and for pastures new, Carter travelled almost 20,000 miles in search of new beginnings. Beautifully written, this is a biker book as much about self-discovery as the places Carter bikes through.
Long Way Down by Charley Boorman and Ewan McGregor
Infamous as this book is, it had to make the list. Whether you love it or hate it, this well-known motorbike adventure has certainly played its part in inspiring countless others to head off on their own journey of discovery. Biking through Africa for 15,000 miles, it certainly is food for thought, even if you can't afford the support team and budget that these two had on their way.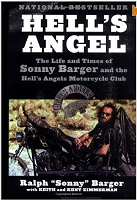 Hell's Angel: The Life and Times of Sonny Barger and the Hell's Angels Motorcycle Club by Sonny Barger
Something for every biker, this book cleverly attempts to break through the stereotypes that pervade about the Hell's Angels thanks to Hollywood, law enforcement, and so-called tabloid exposés. Barger's book delves straight into this uniquely American subculture and lays everything out on the table. A compelling read.
The Perfect Vehicle by Melissa Holbrook Pierson
One for bikers and bike enthusiasts alike, Pierson's book explores the fascination with motorbikes and why we ride them. Her analysis of motorcycle pleasures is a must for anyone who loves biking, or for anyone trying to persuade anyone else of its merits. Breaking down barriers and sifting through myths, this book explores the type of people who ride and why they do so.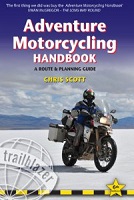 Adventure Motorcycling Handbook by Chris Scott
If the stories above have inspired you to go on an adventure of your own, then it's time to pick up Scott's bible to motorcycle adventuring. Extensive and impressive, it includes plenty of tips and helpful hints on how to ride through difficult conditions, what bike to choose, what to pack and even what to do if you get bitten while travelling through somewhere exotic. A must-have for any adventurer.
Lonely Planet's Best Ever Travel Tips by Lonely Planet
Last but certainly not least, this handy pocket-sized guide is certainly one to pack if you think you're ready to follow in the bike track of those who have gone before. Full of hints, tips and tricks from travellers and travel experts, this book could save you a lot of stress should you find yourself broken down somewhere inhospitable.
Any one of the above books makes for excellent reading, but they especially ring true if you are looking for inspiration, or simply want to rekindle your love of biking adventures.