Devitt's sponsorship of Max Cook aims to shine a light on grass roots motorcycle racing, supporting young, talented riders helping to pave them a road to success. The sponsorship will help promote the Devitt brand and also the celebration of their 80th anniversary of arranging motorcycle insurance for UK bikers.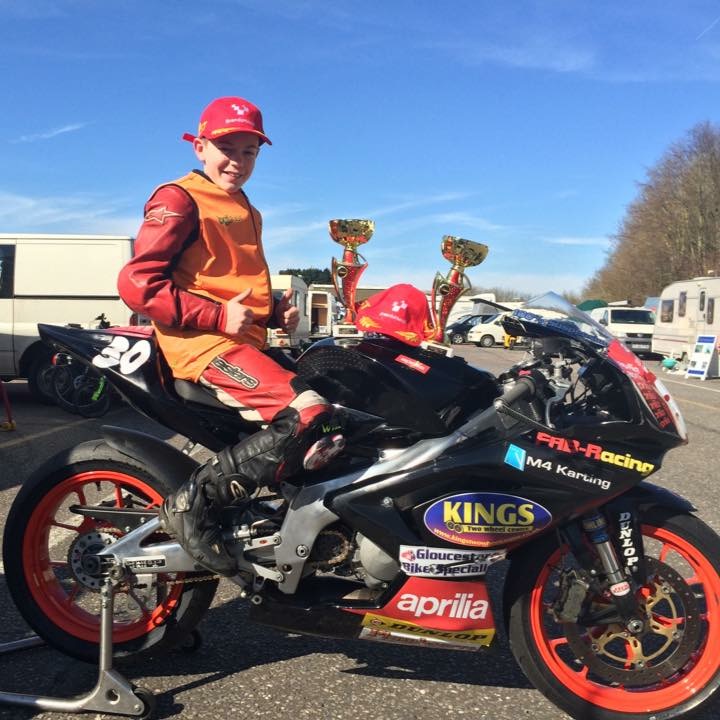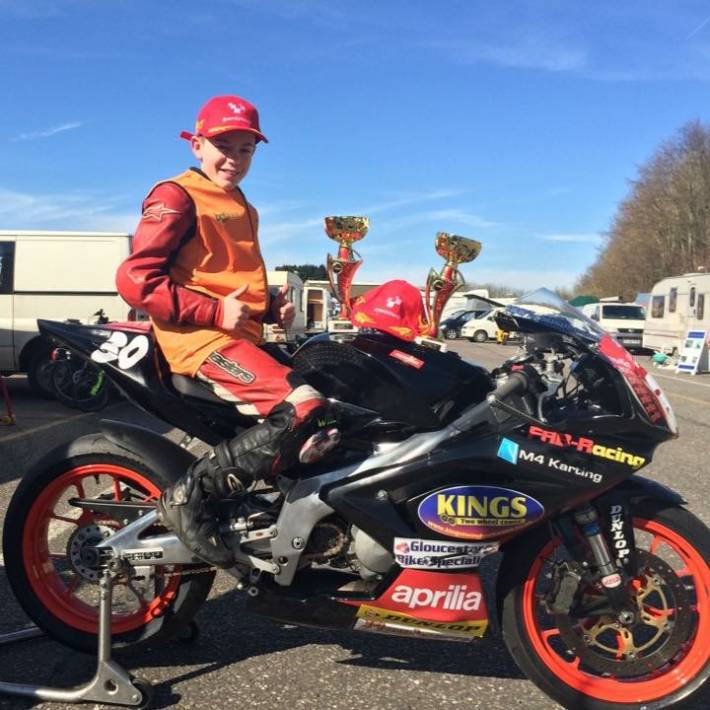 Young Max started riding at the age of 7 years old and has 5 seasons of racing behind him including his first win in 2011 in the Novice Class Junior Minimoto Championship. Since then Max has gone from strength to strength with his racing and working his way through classes including the Pro Class Junior Minimoto, Open Class Junior Minimoto and Metrakit 70cc MiniGP championship where he achieved 3rd place.
An outstanding year in 2015 saw Max become the Aprilia Superteen champion and Newcomer/Rookie Champion, the same set of championships where the likes of Casey Stoner, Cal Crutchlow and Brad Smith began paving their roads to racing success. Not only that, Max rewrote Superteen history by being the only Rookie to set Pole Position in the 1st race of the first round, this has never been done in the 20 years of the Championship's history.
2016 will see 13 year old Max riding as part of the Moto3 series at the British Superbike round for ReplicastUK Racing, a top team in the paddock that are highly committed to developing young riders.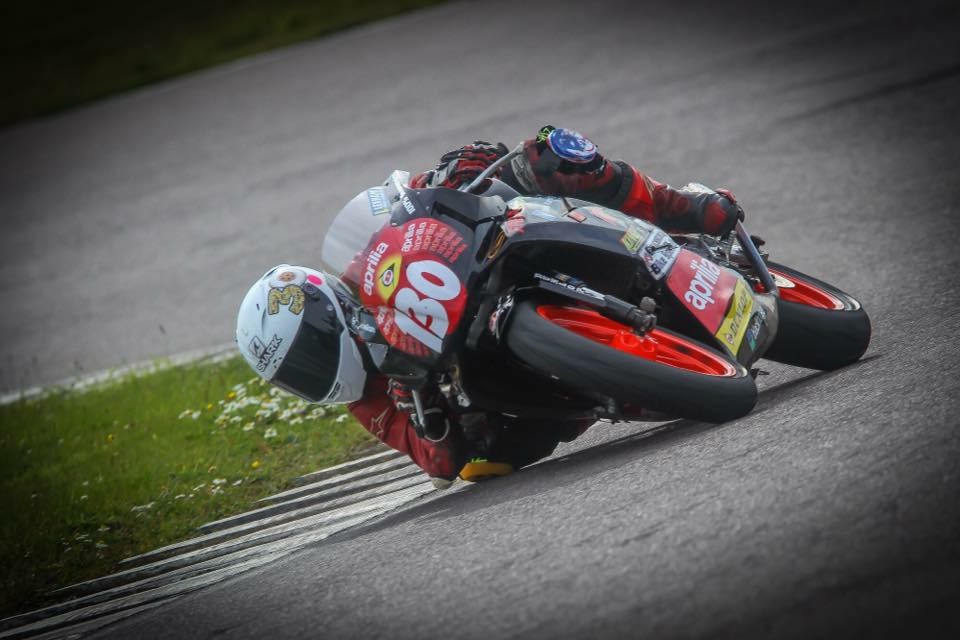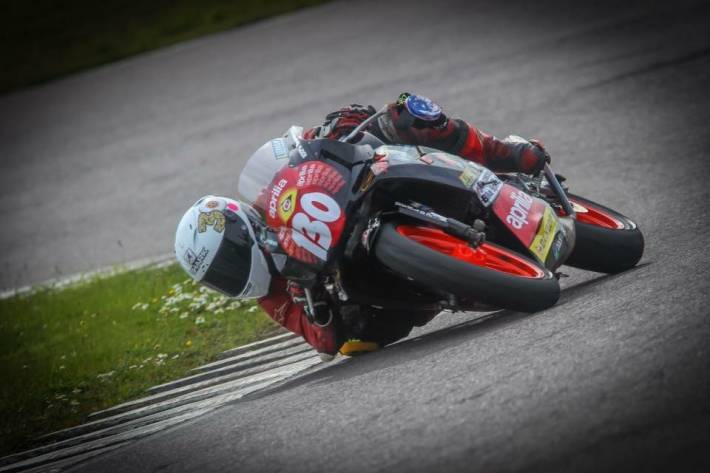 Devitt's Managing Director, William Hughes expressed his excitement with the sponsorship: "Max is certainly one to watch for the future and we're thrilled to be sponsoring him for 2016. Devitt has been supporting the motorcycle industry for 80 years and working with young, talented riders such as Max is a great way to ensure this support continues for many years to come."
Max Cook was thrilled with his new sponsorship from Devitt, saying: "I'm really happy to be sponsored by Devitt and chuffed they have chosen to work with me this year. I'm proud and excited to have a company like Devitt behind me as they do great things in the biking industry and they sponsor some other cool racing teams.  I absolutely can't wait to get the Devitt logo on my bike and start racing."
 If you'd like to find out more about Max and follow his progress throughout the year, visit his Facebook page now: www.facebook.com/MaxCook30