Gordon Stuart will be venturing out next month on his epic 'Arctic Ride' and has kindly put a few words together as to why he is doing this challenge and how Cerebra UK is close to his heart. We here at Devitt were compelled by Gordon's determination and wanted to help him with his trip in some way and so we have provided him with bike insurance to cover his trip and all the countries he will journey through on his way to Nordkapp in Norway.
"Discrimination and prejudice is, unfortunately, still an issue across the world in all cultures. There are many fantastic individuals and organisations that are making great progress to change views and opinions.  Disability discrimination in particular is still a big issue, especially in my country the UK.
Disability is a rather unique and often forgotten group when it comes to discrimination. Discrimination often grows out of the fear of the unknown and usually towards a different social group. Disability discrimination is unique in that, unlike an individual's gender, race, or sexuality, it is something that can affect anyone at any time without warning.
17 years ago my little brother Robbie was brought into the world. Like the majority, he was a healthy, growing 'normal' baby. However one morning when he was 9 months old he was found in his cot by my step dad not breathing. He was rushed to the hospital fighting for his life. He spent several months in hospital where his condition slowly stabilised. However due to lack of oxygen to his brain for only a few minutes that fateful morning he was left severely brain damaged. Doctors told my mum that my little brother would never see again, never talk, nor live a meaningful life.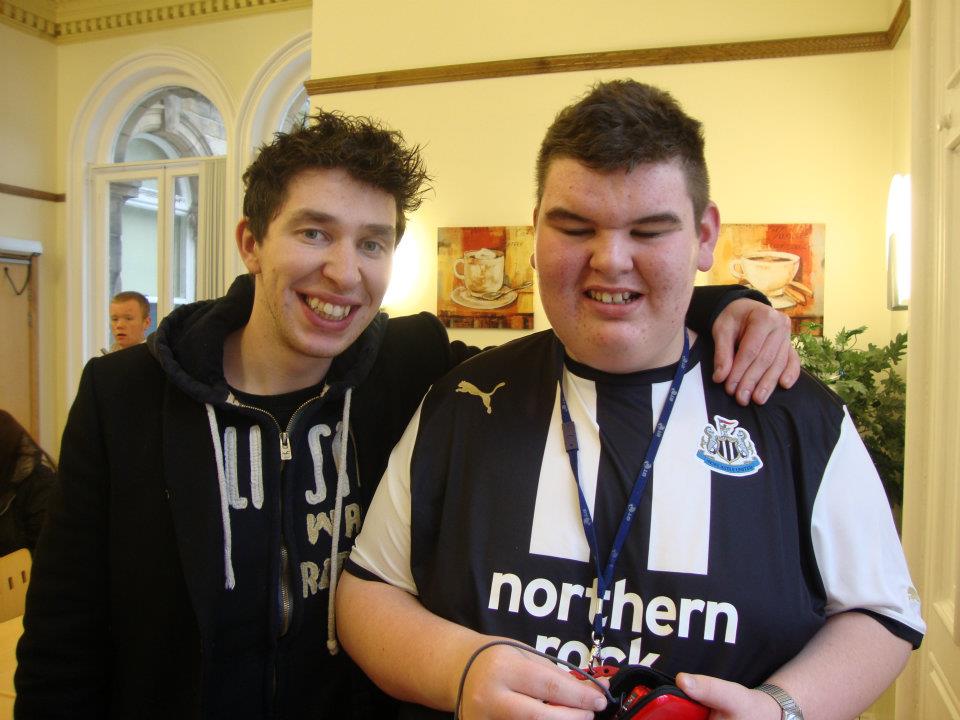 Robbie defied the odds. Now an adult, his sight has returned, he is a chatterbox, and can independently travel on public transport even though he has a cognitive age of around a 5 or 6 year old. He is the happiest person I know. But along with all the positives from Robbie's case, he still has a severe brain injury which causes learning difficulties and weight problems. This makes Robbie a target for discrimination and prejudice due to the fate that beset him which could have as easily affected those who target him.
I've grown up Robbie's condition and have seen the sometimes harsh view society looks upon disabled people with. When I was younger, my initial reaction was always anger towards those who would make jokes or false assumptions. As I've grown older, I've managed to turn that anger to strength to raise awareness and help educate others on disability. This has culminated in me mixing my passion for disability rights with my passion for motorcycles.
I wanted to make a statement and put myself to the test in the same way Robbie and thousands of others disabled people do every day by living day to day. My challenge is to ride my motorbike 6000 miles from my hometown of Newcastle through Europe's toughest and most arduous environment, the Arctic, to Nordkapp in Norway, the most northerly point in Europe. The roads and the weather will test my physical and mental fortitude in the toughest 3 weeks of my life. I'll be riding completely solo with no back up, no support crew, and just a tent and a camera to accompany me.