Italy's home-built learner bikes get full update for 2021, here is the first look at the Aprilia RS125 and Tuono 125…
Loads of riders will have had their first sporty thrills on an Aprilia 125. The firm's two-stroke RS125 was a top performer when de-restricted, with nearly 30bhp possible from the race-developed stroker engine, in a skinny, super-light chassis.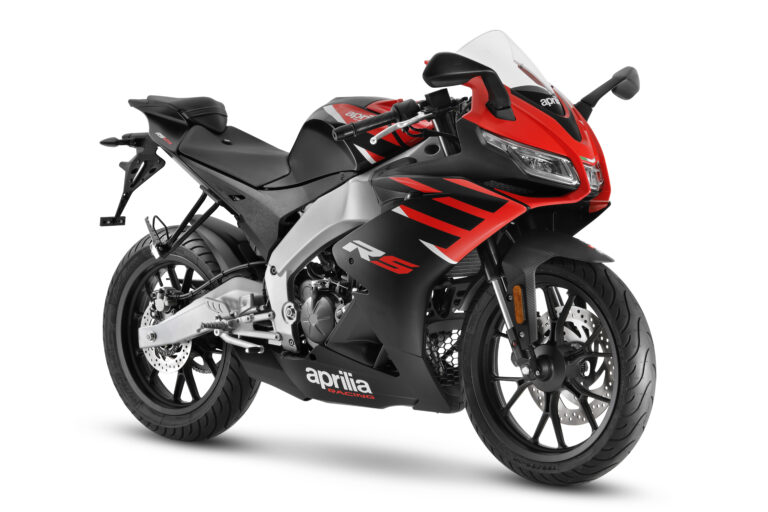 Two-strokes were killed a long time ago by emissions regulations – but Aprilia has kept the RS alive, with a tamer-but-cleaner four-stroke engine. There's no chance of getting 30bhp out of it, but as a high-spec supersports bike in the learner class, the RS125 is a proper standout. Aprilia prides itself on stuff like the proper aluminium frame, light weight, sporty brakes and premium suspension – as well as still being made in Italy.
And now, for 2021, the Noale brand has given the RS125 sportster and Tuono naked roadster a full update, with new styling, updated engine with more power and a host of detail upgrades.
Starting with the styling, which now echoes the look of the new RS660 and latest RSV4 superbikes. The fairing has been reshaped, with a new full-LED triple-headlight setup, and more compact dimensions overall. The RS has a full race fairing of course, with the Tuono getting a natty half-fairing and belly pan. Inside the top fairing is an all-new LCD digital dashboard, with fuel range readout as well as the usual fuel gauge, speed, revs, consumption, etc. It's also ready for Aprilia's optional MIA Bluetooth system, so you can connect your smartphone to the bike for full trip computer/multimedia/datalogging functions.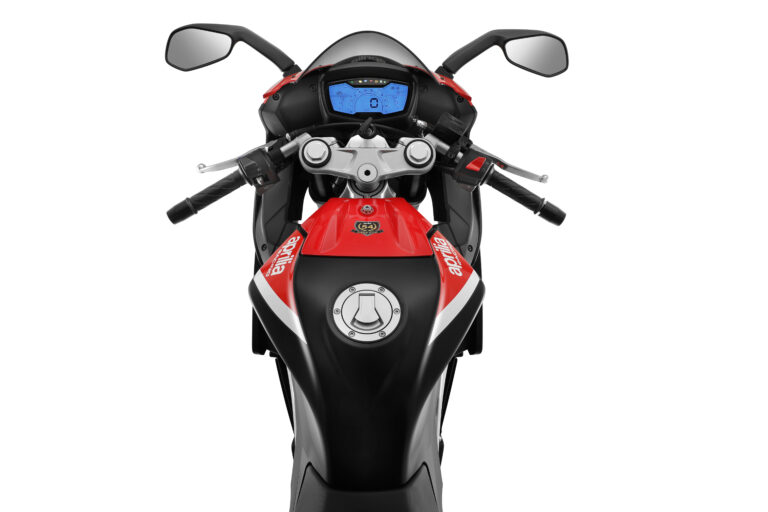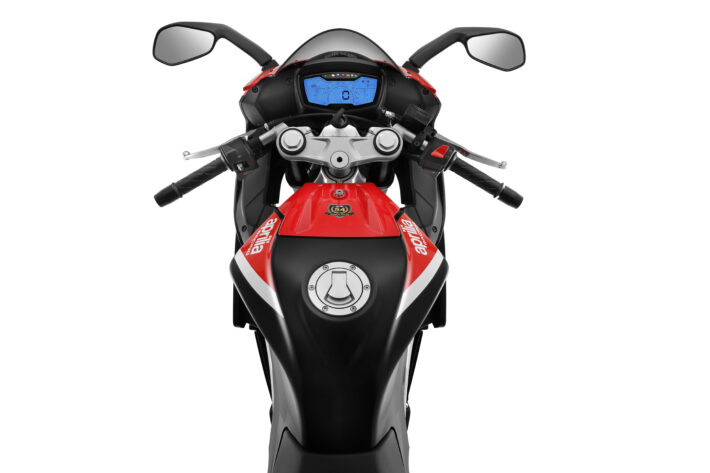 Under those new clothes is a new engine – which meets Euro5 emissions rules and makes its peak power at lower revs. Aprilia's stuck with a single-cylinder DOHC four-valve four-stroke engine, making the statutory legal learner limit of 11kW or 14bhp@10,000rpm, with Magneti Marelli fuel injection and six-speed gearbox. Updates to the cylinder head, ports and combustion chamber give better power and reduced emissions, and a new iridium spark plug improves combustion and gives longer life.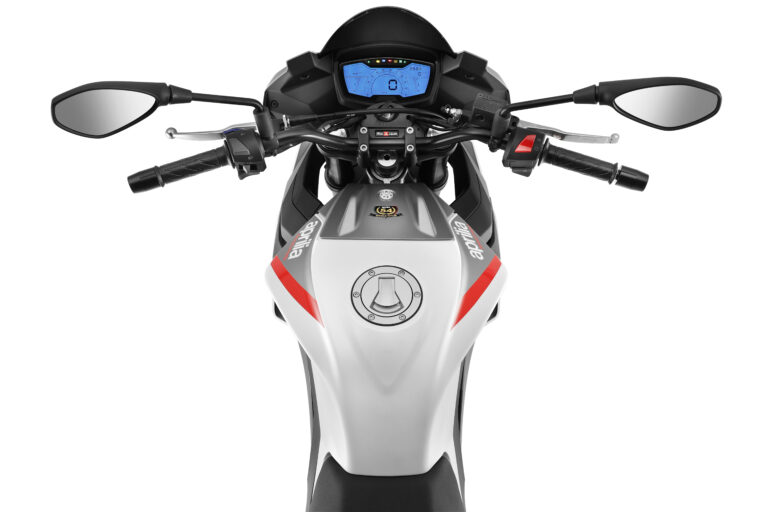 Both the RS and the Tuono have a new two-channel ABS system with anti-rear-lift from Bosch, which is a fairly high-spec setup for a 125. There are new Michelin tyres with a wider 140-section rear, and updated frame and brake finish. Amazingly, there's also an optional quickshifter available from Aprilia, as well as extra equipment like a USB charging point.
Both the RS and Tuono weigh in at a claimed 144kg ready to ride, and are available in a range of colours: black or blue for the RS and black, white or grey for the Tuono. There's also a special RS-GP edition of the RS, with MotoGP race replica paintwork.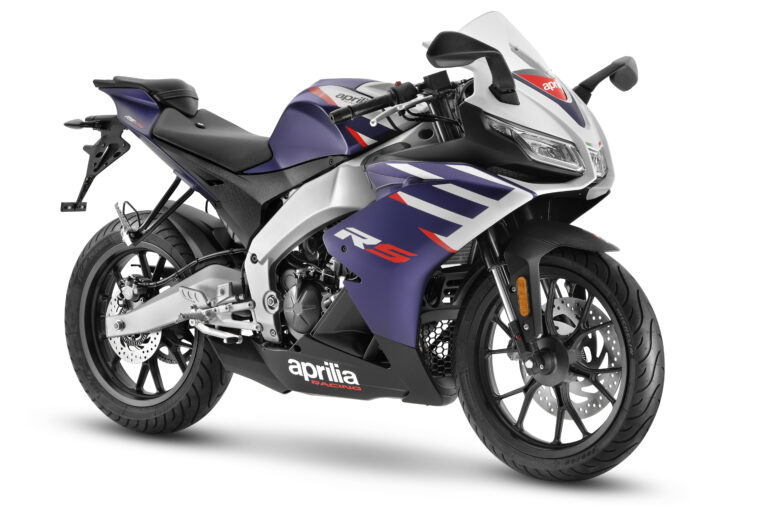 The Tuono 125 costs £4,500, and the RS125 £4,600, with an extra £100 for the GP replica (making it a no-brainer we reckon…)
More info: https://www.aprilia.com/gb_EN/