Welcome to our dedicated page for customised and modified motorbikes. Here at Devitt, we've been immersed in the motorcycle industry for over 80 years. Back in 1936 we started selling motorcycle insurance through motorcycle dealers, allowing riders leave the dealership on their new bike, fully covered. A lot has changed in that time, but we have remained a constant and reliable insurance provider throughout.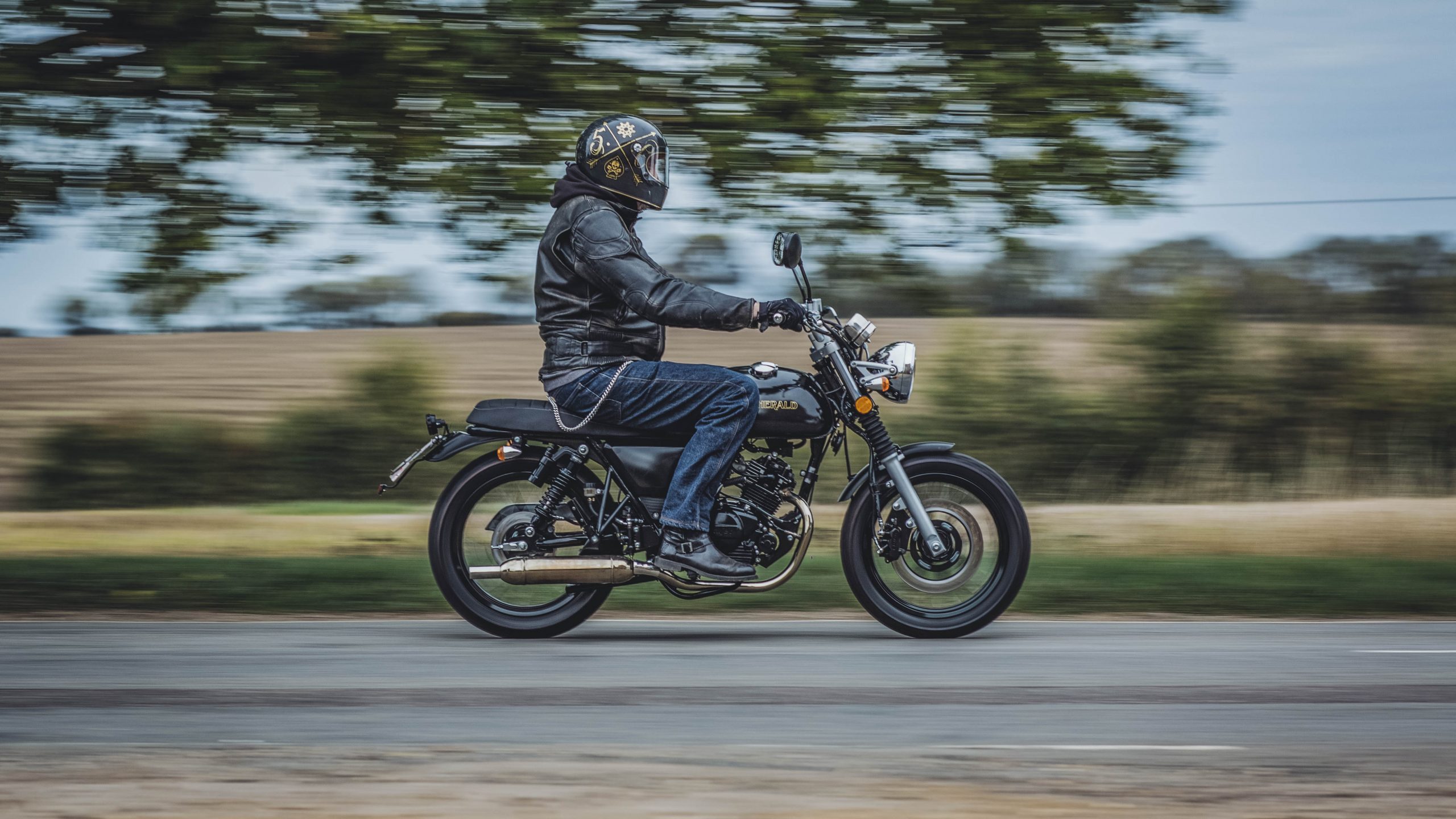 As the new-wave custom scene continues to grow in popularity and significance, we recognise that a different kind of motorcycle insurance service can be required by some riders. You have a machine or machines that you cherish, take pride in and look after dearly. You're an insurance company's dream. Displaying a security conscious and caring attitude to your bike, stands you in good stead for a decent premium, but unfortunately you may be paying more due to the fact that there are certain riders who don't display the same positive attitude as you.
That's why, consulting with The Bike Shed, we've come up with a new kind of service and offering. It's supported by some of our leading underwriters to offer you the best possible rate, whilst at the same time being able to cater for unusual modifications and specifications.
If this sounds like something you need – then keep reading…
Why is this offering different?
Your bike might be customised, modified or even home-built; a café racer, chopper, cruiser, bobber, scrambler, brat style, tracker, boxer, streetfighter, two strokes, classic or modern-classic; whatever bike it is, it's your pride and joy.
If your bike isn't run-of-the-mill, you'll need to speak to a specialist insurance broker who understands how your bike is unique and is therefore capable of insuring it properly. You may be frustrated by trying to shoehorn your machine into 1) online quotation pages 2) a non-specialist insurer / broker with call centre staff who don't appreciate your requirements.
You need to speak to a bike insurance specialist. That's where we come in, so call us today on 0345 504 0398. Our custom bike specialist team are open Monday – Friday 8.30am – 6pm.
Working with The Bike Shed and listening to the needs of their members, we're here to make sure that we offer an insurance service and product that you can trust. Dutch van Someren, Founder & CEO from The Bike Shed had this to say:
"Insurance is seen by most riders as a necessary evil that we only pay for because the law demands it. We rarely think about actually claiming, and the lowest price is all that counts. As a commoditised service where "computer says no" is often the norm, and brokers don't seem to know much about us or our bikes, things could be a lot better – a service actually worth paying for, at a fair price that reflects rider's real circumstances, and not just an exercise in drop-down menu selection.
We were very pleased to sit down with the bosses at Devitt and tell them what we, and our Bike Shed members, would want from our own personal insurers, and they have taken it all on board to provide a more bespoke service for the kind of riders they really want to insure, but who often have challenges getting a fair price because they live in a big city, and/or have a customised bike."
"We hope this new service helps transform a small part of this normally unpopular purchase for riders who want to be up-front about what they ride and how they look after their pride and joy."

Anthony "Dutch" van Someren, The Bike Shed, Founder & CEO
Sounds interesting but what does it mean for me?
We've created a customised set of added benefits, which we've produced based on research within the custom bike community. So, in order for us to provide these you may need to provide answers to some questions in more detail, such as your security set up or provide photos and valuations of customised work on your machine.
Not sure if your modification is classed as a mod or accessory by insurers? Check out our extensive list with a breakdown of how these may impact your premium.
You'll benefit from the following:
Advised & Agreed Value – ensuring your bike is always insured for the correct price
Blow the dust off your NCD – if you're returning to biking and had a previous motorbike NCD we'll consider it when generating your quote
Discounts for multiple bikes and your NCD can be mirrored across them all – perfect for collectors, plus you can build up NCD on all of your bikes
Introductory bonus – been on a different policy, don't have any NCD, but do have riding experience? We'll use it provide an introductory bonus and keep your premium as keen as possible
A fair assessment of your claim / conviction / accident history
No huge price hikes at renewal – by coming directly to us, your new customer price is realistic and will stay that way (subject to claims of course!)
Free protected NCD
Call our custom bike insurance specialist team right now for advice or a quote and don't forget to let them know if you're a member of The Bike Shed: 0345 504 0398.
As you'll be looked after by our dedicated referrals team, please note that the opening hours of the team are Monday to Friday, 8.30 – 6pm.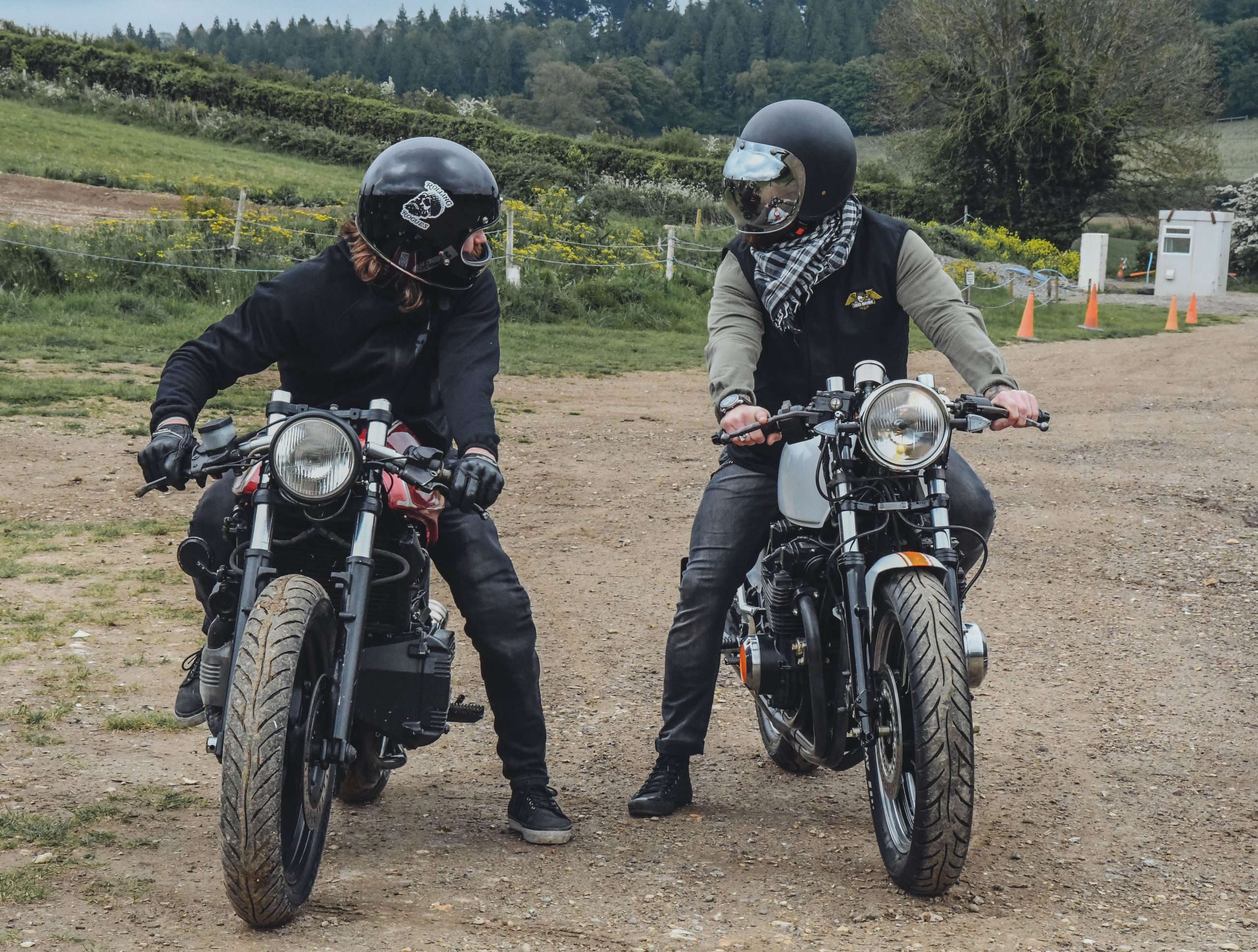 It comes with all the normal policy benefits, 24/7/365 claims helpline, up to 90 days full cover in the EU, a wide selection of add-ons to tailor your policy
Take a standard policy or choose to add all the bells and whistles – we will not include "free add-ons" that are factored into your premium
Refundable cancellation fee – return directly to us (not via a comparison site) within 12 months and your cancellation fee will be deducted from your new policy
Sensible excesses – we will not insist on an outrageous excess to keep premiums unrealistically low
Customised is an insurance scheme that keeps our premiums low by ensuring we only insure truly loved machines
If this sounds like the sort of insurance your need for your motorcycle then don't hesitate and call us today. There is no online offering for this, you need a personalised service and we can provide it, but only by speaking to our specialist team over the phone.
Call 0345 504 0398 today!