1999-2006 Honda VTR1000 SP1 and SP2 Overview
Back at the turn of the century, it wasn't often that the Japanese were the ones doing the copying when it came to bike tech. Brands like Honda were very much the leaders: bikes like the CBR900RR FireBlade, RVF750 RC45, VFR750R RC30 and the ultra-exotic NR750 had shown what Soichiro Honda's firm could do in the early 1990s.
But they were snookered by a curious combination of Italian engineering and, er, sportsmanship. Top Bologna sportsbike maker Ducati specialised in V-twins, and its 851/888 superbike range had done well in racing. The revolution came in 1993 though, when the 916 Superbike was launched, based on the 888's four-valve desmo engine technology.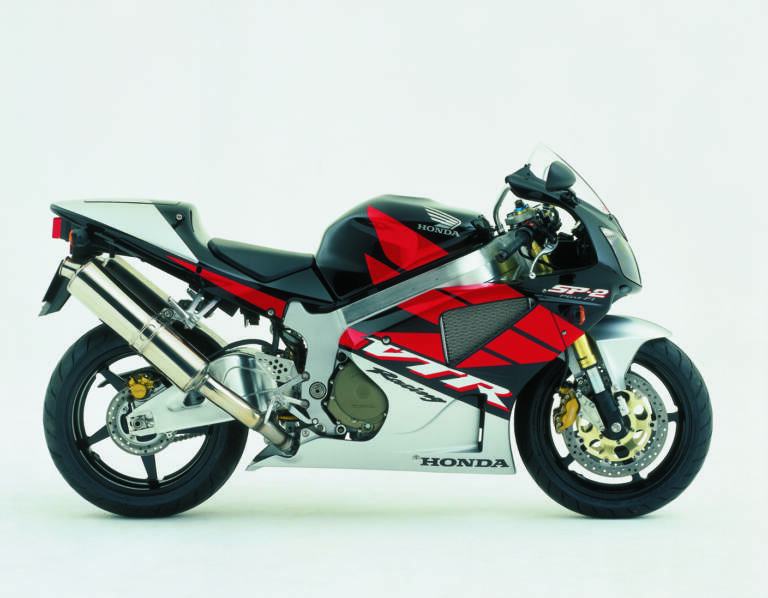 A 1,000cc twin-cylinder motor was eligible to race against the 750cc fours built by the Japanese firms, with the lower peak power output from the twin expected to balance things out.
But, dear reader, it did not balance things out. The Ducatis won just about everything in WSBK. Honda's megabucks fuel-injected RVF750 could only manage one WSBK title under John Kocinski in 1997, while Carl Fogarty was tiling his shower room with Superbike win plaques.
Opinions varied as to why the big twins, despite their lack of outright speed and power, could top the screaming 750 fours. Some said it was down to instant drive out of bends thanks to the low-down torque.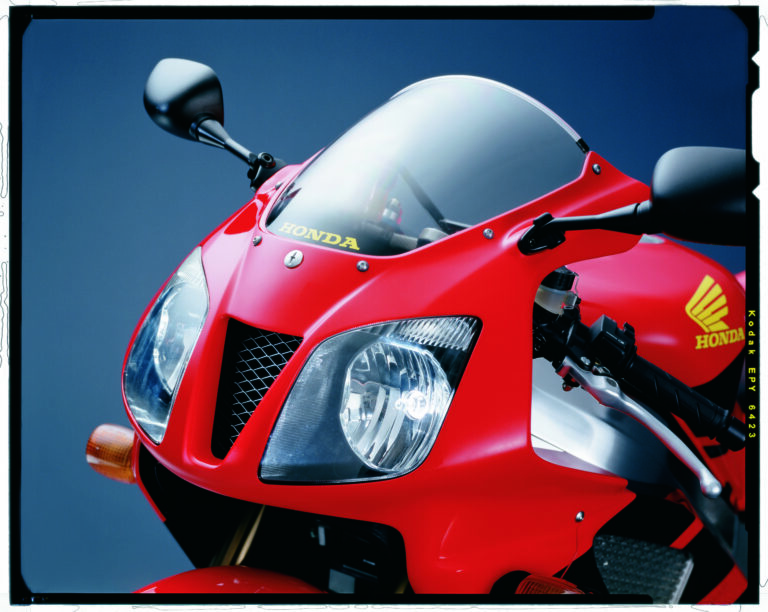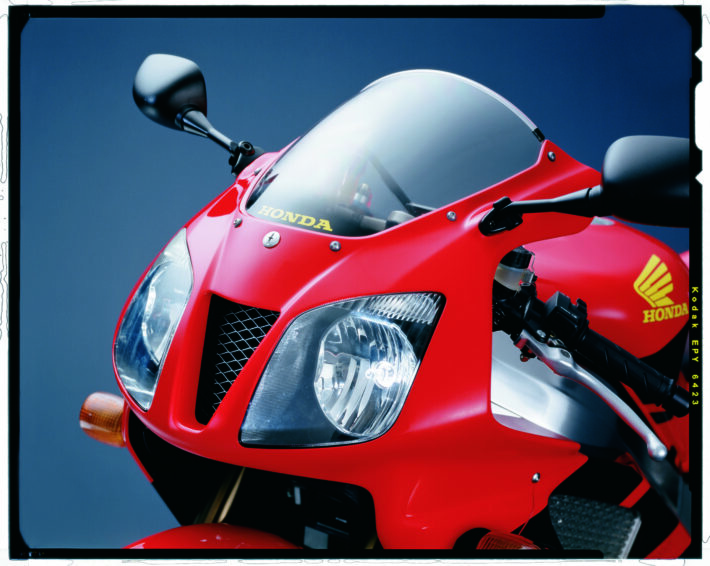 There was even a theory that the 'Big Bang' power delivery of the 916 improved rear tyre grip, by having longer gaps between firing pulses, giving the rubber enough time to recover its grasp on the asphalt. It might also have been down simply to the 916 having better handling. Whatever the reasons, the answer was clear: if you can't beat 'em, join 'em.
Aprilia was already on the way with its own RSV Mille V-twin, and Suzuki released the TL1000 S road bike, complete with 996cc V-twin engine. Then in 1997 Honda launched the VTR1000 F – another sporty road bike, again using a 996cc V-twin. That was just a practice run though: late 1999 saw an all-new VTR1000 SP1 (also called the RC51), aimed purely at superbike racing, with a completely different 999cc engine.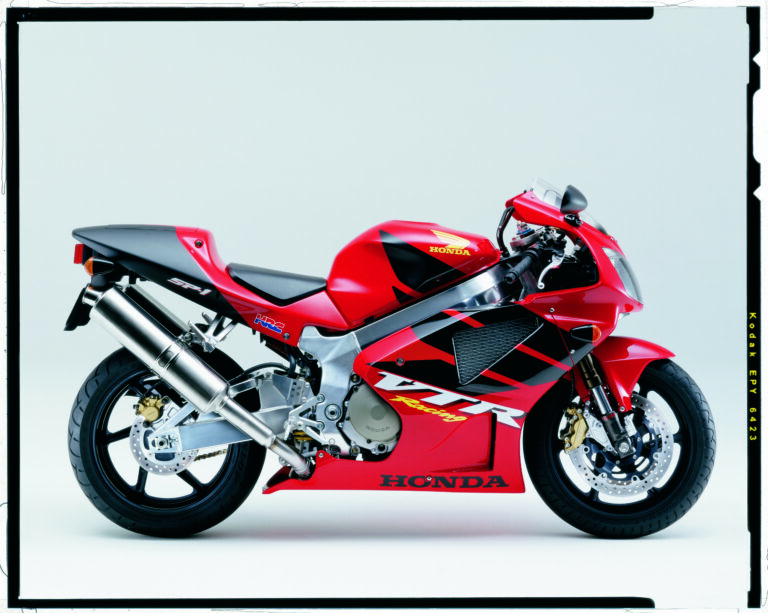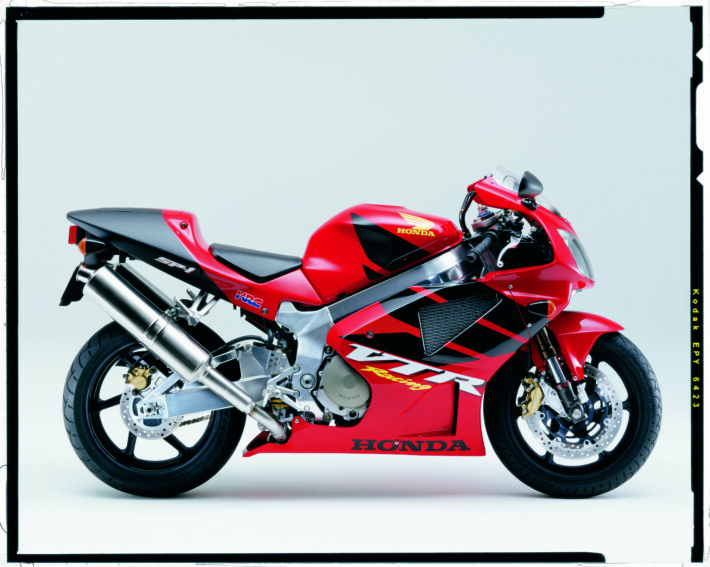 It had a wider 100mm bore and short 63.6mm stroke for high peak rpm, and made a healthy claimed 136bhp – more than 10bhp up on the contemporary Ducati 996 superbike (both in road trim).
The chassis was fairly uncompromising: a full-beans aluminium twin spar superbike frame, with monoshock rear, USD forks, full fairing and track-ready brakes and tyres.
Honda used its trademark side-mount radiators in each side of the fairing, to free up space in front of the engine that let them move the mass further forward towards the front tyre. Dry weight was 200kg – not super light but not bad, and things like digital fuel injection, LCD digital dashboard and gear-driven cams marked it out as a high-tech, premium machine.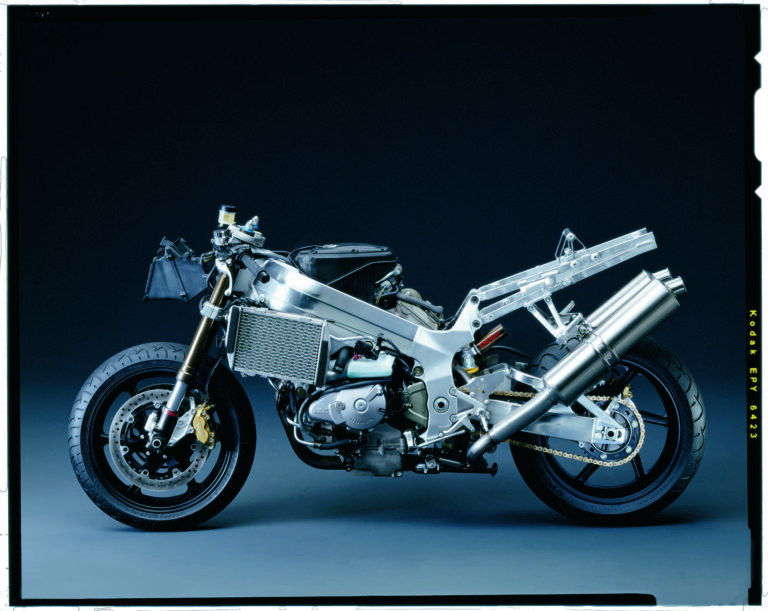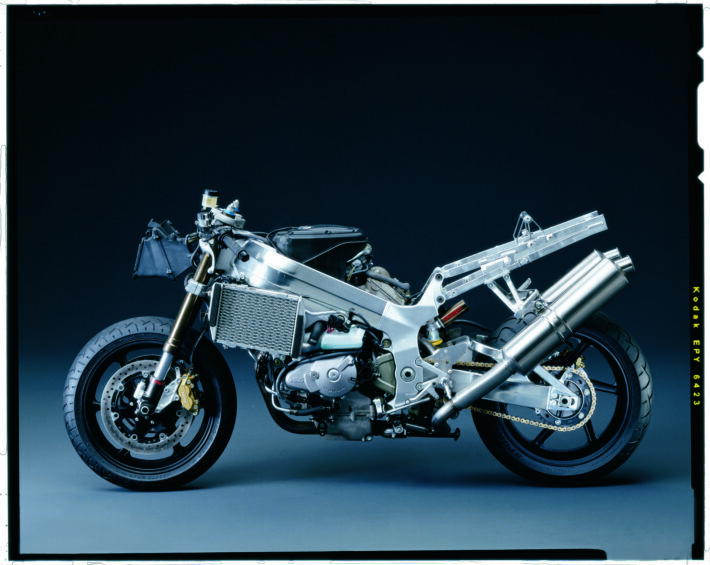 The SP1 RC51 wore the same HRC logos as the RVF750 RC45 and VFR750R RC30 had done – but it was much less expensive. At launch in the UK in December 1999, the list price was just £9795 – £1300 more than a CBR900RR Fireblade (the RC45 was £17,890 in its last year of production).
As a road bike, the Honda VTR1000 SP1 was a bit 'meh'. The riding position was very committed, and the throttle response could be a bit sharp. The power delivery was revvier than the Ducati, which cancelled out some of the benefits of a big twin, but the top-end buzz more than made up for that. On a more mundane level, it drank fuel, and the range from the 18 litre tank could be less than 100 miles if you were in the mood for fast riding.
A couple of years later, Honda updated the RC51 with the SP2 version. This had a new white paint scheme, was 6kg lighter thanks to lighter exhaust, wheels, new swingarm and other mods, and had much better fuelling from a revised fuel injection setup. The fundamentals stayed the same, but the SP2 was a much better bike.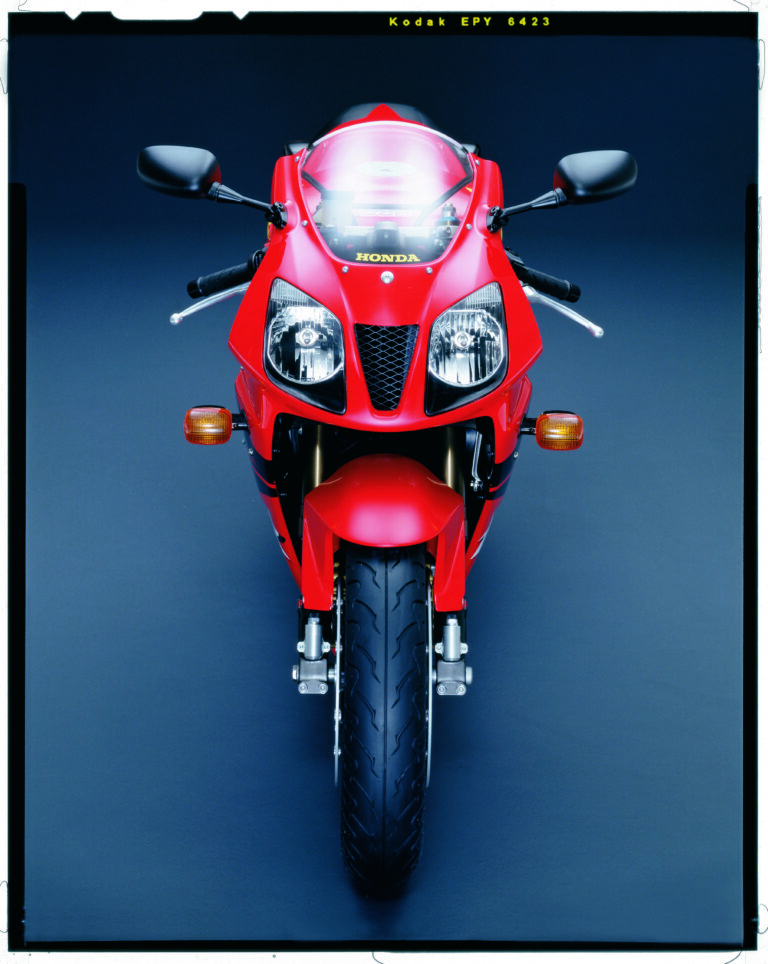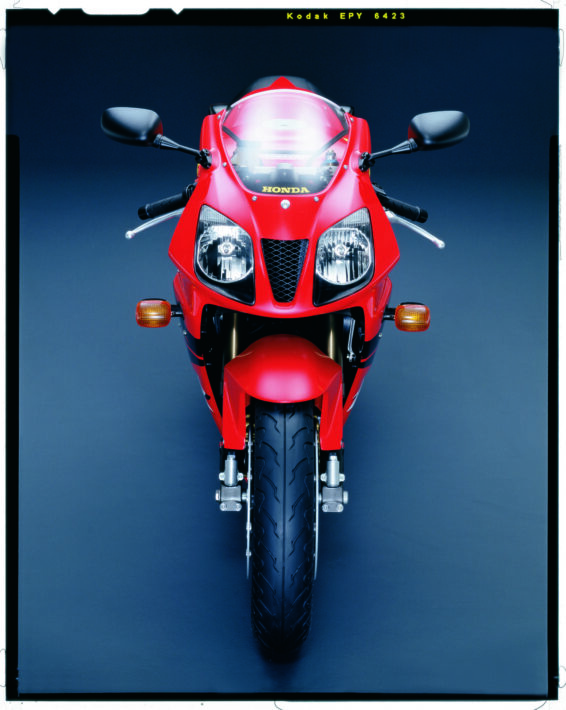 Honda did win the WSBK title twice with Colin Edwards riding the VTR1000 SP1 in 2000 and 2002, but it was a slightly pyrrhic victory. They'd had to compromise and 'copy' Ducati with a big V-twin, which must have rankled. And in 2003, superbike racing changed to allow 1,000cc fours to race (alongside 1200cc twins), making the new CBR1000RR Fireblade Honda's WSBK and BSB racebike, and rendering the VTR moot.
The SP1/2 wasn't an enormous success as a road bike either, with the final models in 2005 sold at discounts. It didn't have the exotic appeal of the Ducati or the Aprilia, was impractical on the road, and perhaps perversely, the low price made it seem less desirable and rare than an RVF750 or VFR750R. it sort of fell in between two stools – a FireBlade made a faster, better road bike, but if you wanted something special, it was just a little too common.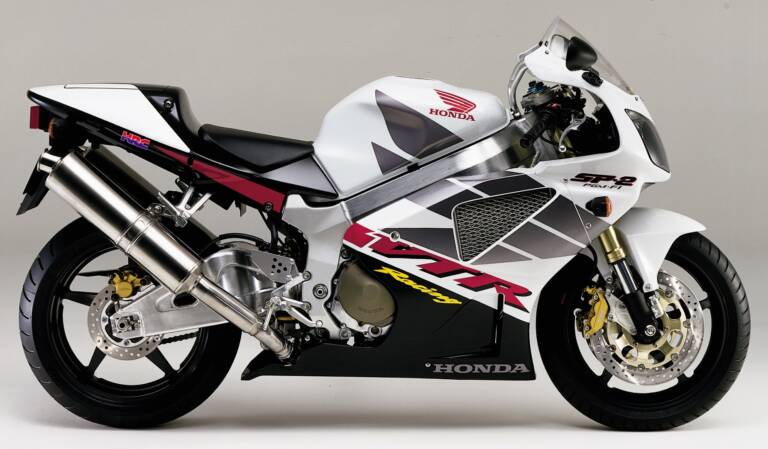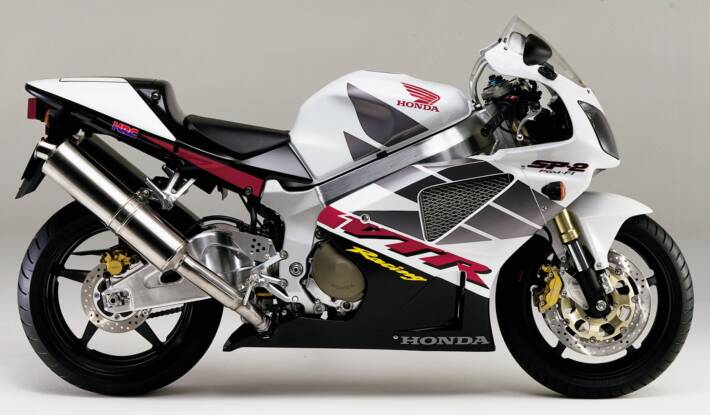 That was during its lifetime, 20+ years ago, though. Nowadays, a good-condition, unmolested VTR1000 SP1 or SP2 is very much in demand. Prices have gone up in recent times, and while it's still not very practical on the road, there's a definite appeal.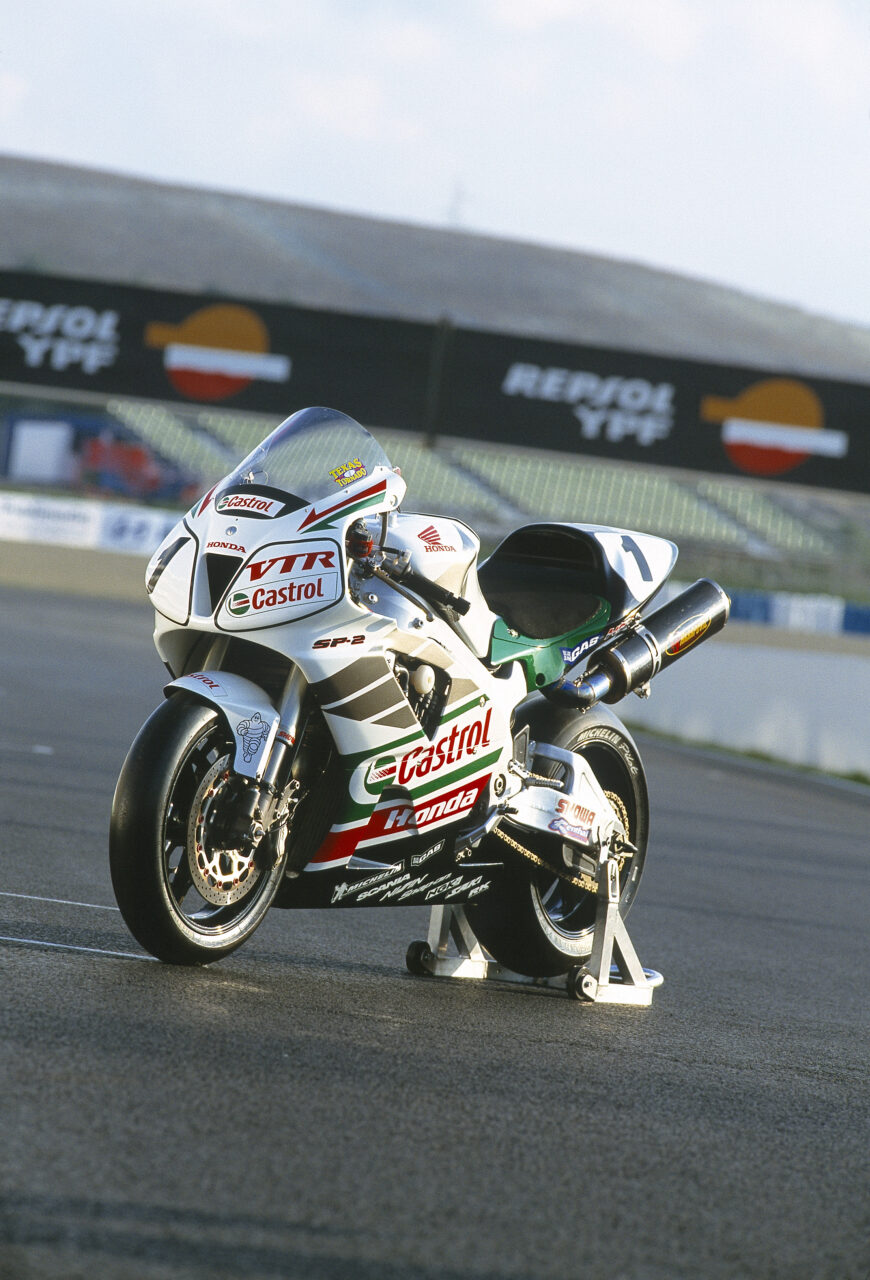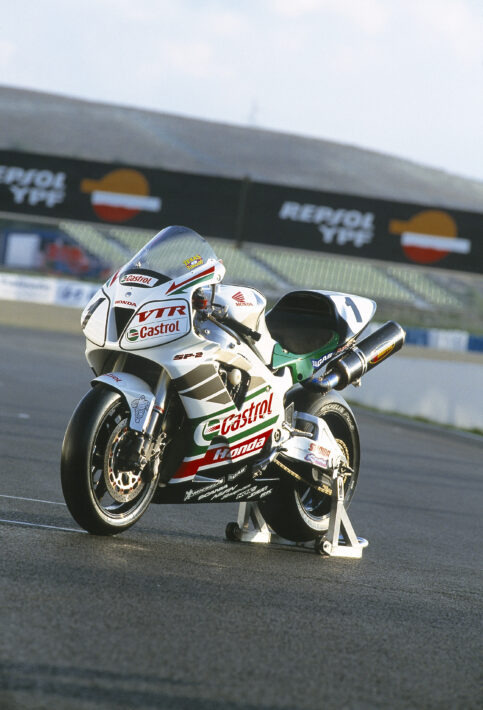 You can pay up to £18k now (summer 2023) for a mint Colin Edwards edition at a dealer – but nice private sale machines are much cheaper, around £9k. A proper HRC-developed superbike racer, in good clean used order, for less than £10k? How could you not have a sniff at one?
1999-2006 Honda VTR1000 SP1 and SP2 Insurance