Top Smartphone Apps for Motorbikers
Smart phones are big business and there is pretty much an app for everything, from online shopping, news reports and social media, and now the motorcycling industry has followed suit.
Now we all know that it is ille­gal to ride a motor­bike while using a hand­held mobile phone or sim­i­lar device, and hands free phones are a dangerous distraction. Although keeping your phone use off road means that you will avoid the hefty fixed penalties of 3 points on your licence, plus a £60 fine (or up to £1,000 if the case goes to court), that doesn't mean that you can't have fun on your phone before you ride. Check out our list of the best biker apps available on the market to get you ready for the open road.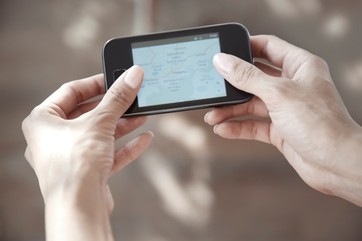 Rain Alert
Let's face it, we would all like to be fair weather riders, however riding in the rain in the UK is often unavoidable, so to help you get prepared in advance try out the Rain Alert app. This easy to use app uses local weather service information to inform you of any incoming precipitation, how heavy it is likely to be and how long it should last for. The app will alert you to rain storms and you can even set it to ignore the lighter drizzle and only sound when heavy rainfall is expected so you will never get caught out in the wet again.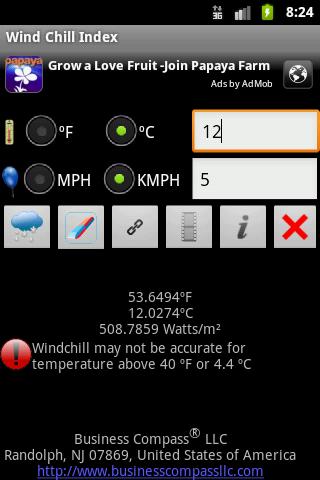 Wind Chill Index
Any motorbike rider will know that wind chill massively impacts them during every ride, regardless of how long they will be travelling for. For every mile per hour you travel, the wind chill increases meaning that a 20 minute ride down around the town in zero degree temperatures would actually feel more like -7 to a biker, and if riding on a motorway at greater speeds this would reduce to a teeth chattering -11 degrees.
The brilliant new Wind chill Index app has been designed to help bikers combat the ever-present wind chill by allowing you to quickly assess what the current temperature would feel like when on your bike. The app considers wind speeds, your riding speed and the duration of the ride so you can make sure that you are properly suited and booted before heading out on the open road.
Ducati Moto
If you are faced with wet roads and icy weather, than why not get on one of eight 'authentic' Ducati motorcycles and head out on one of 32 street races on your handheld device? This brilliant Ducati Moto app is an illustrated game allows you to perform stunts and wheelies that you would never dare do from your own bike, so why not unleash your inner daredevil and enjoy the thrill of a high speed ride from the comfort of your own armchair.
Best Biking Roads
Finally the weather fronts have cleared and you are raring to go, but the question is, where? With the Best Biking Roads app you will never be short of route ideas, as it contains over 10,000 popular rides in 80 countries around the world.
All you need to do is tap in your location and the app will reveal the best bike rides in your area, plus you can log your journey and share your experiences with the online community. The clever app categorises journeys from Sunday afternoon jaunts to a thrill-seekers joy ride so you can pick a route that best suits your mood!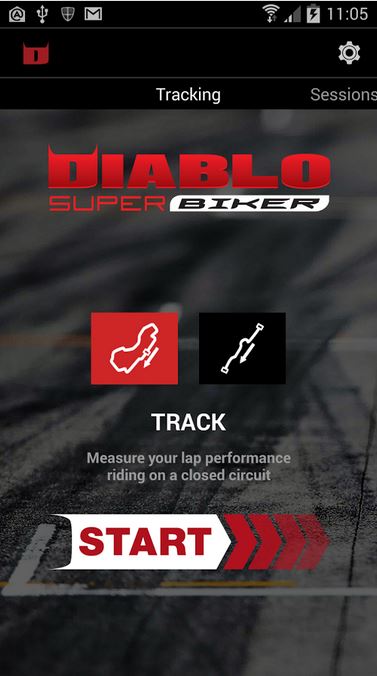 Pirelli Diablo Super Biker
If you are an avid biker who wants to improve their ride, then this is the app for you. Super Biker app tracks your riding through GPS and can then recreate your route to include the optimum speed and lean angles for each twist and turn. The app then calculates your own speed and lean angle allowing you to assess your current riding style against the optimum style so that you can compare and learn for future rides.
This app is particularly useful when switched to Track Mode for riders who attend track days as you can compare two laps and see your fastest lap. If you are a commuter on a bike then Super Biker will help you to quickly assess where you lost the most time on your daily journeys to and from work so you can better plan your route saving both time and fuel.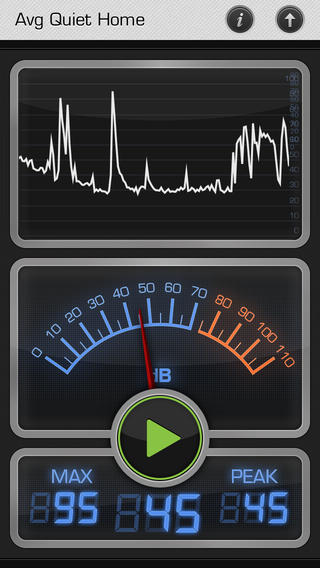 Decibel
Speaking of track days, if you are due to attend one but are worried that your bike is too loud, you can use this ingenious app to test the decibels of your bike. Used by none other than Jeremy Clarkson to measure the loudness of a supercar on Top Gear, the Decibels app will save you the embarrassment of being turned away from a track day or the unexpected expense of hiring a track bike.
Trapster
There is nothing quite like opening up the throttle on a clear country road… until you get caught by a speed camera. Now, although we cannot condone speeding, we would highly recommend the Trapster app to help keep you aware of all the current speed camera locations across the globe.
The app has the locations of over 6 million speed cameras and will give riders an advanced warning when they are approaching one, so you will never again get caught with a speeding fine which takes the fun out of your ride. Trapster can even report lane restriction, road traffic accidents and more, meaning that you can avoid traffic jams and have a smooth journey to your destination.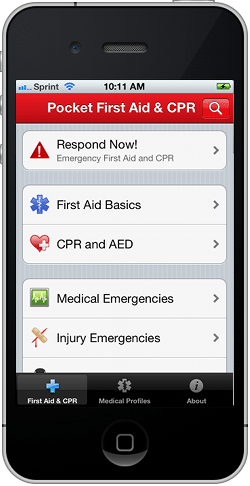 Pocket First Aid & CPR
No one likes to think about being involved in or witnessing an accident, but being tooled up with first aid skills could be the most important preparation you can do before a ride.
The Pocket First Aid & CPR app is essential for all riders, especially those who like to go cross country and explore little known areas, as it doesn't not rely on Wi-Fi or signal but downloads all the first aid information directly to your phone. The interactive pages will talk you through everything from bandaging lacerations to supporting dislocated shoulders so you can confidently assist a fellow biker or even yourself until the emergency services arrive.