Top Motorbikes for Commuting
Many of us associate motorbiking with:
Riding the open road at the weekend, enjoying ride outs with friends, riding to biker events and so on.
However…
The truth is that motorbikes are popular commuter choices for many riders, and as such many people are looking for a practical and reliable motorbike that stands the test of time for their daily working life.
Look at it this way…
They are easier to park, quicker to get through traffic jams and cheaper to run. This is what many people are looking for when considering ways to get to work.
Here, we look at a few popular motorbike options for commuting.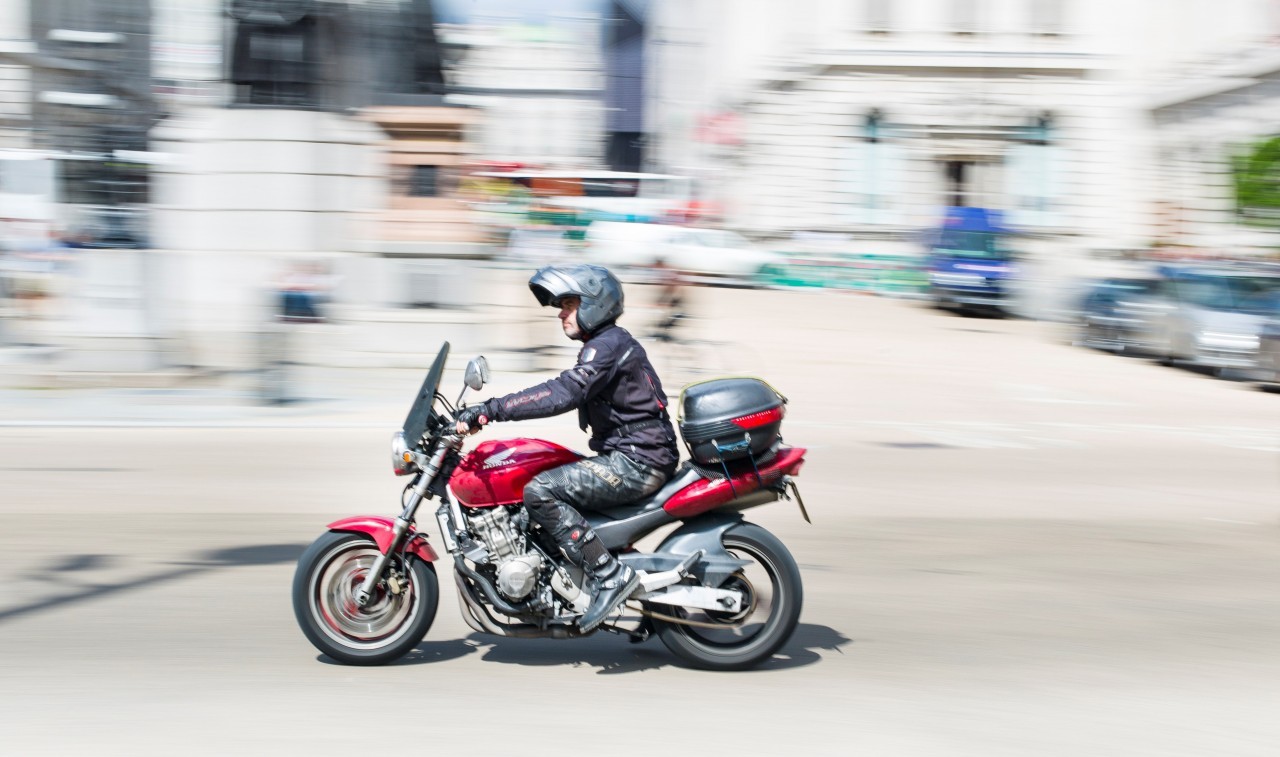 BMW R 1200 GS
BMW is a very popular brand of motorbike and is known for its sleek looks, powerful engines and reliability.
The R 1200 GS, costing around £11,395, is one option that might help you get up and go to work in the morning with a smile on your face.
With a weight of 238kg, and seat height of  850/870mm, this model is a great way of commuting in the week, and escaping life at the weekend. What's great about this model is that when you're on this seat you sit high above traffic, so you can really see what's going on.
It also has traction control, ABS, and semi-active suspension.
Down points?…
Well, its size and weight could make a cumbersome choice but it is still a favourite for many who want the best of both worlds from their bike.
KTM 200 Duke
Coming in at under £5000, is a model which you may not have heard of before. This is because KTM  are better known for their off-road bikes. However, the KTM 200 is light and economical, perfect for newbie motorbikers and great as a quirky motorbike choice.
Moto Guzzi V7 Stone
The Moto Guzzi V7 Stone, costing £6999, is another option you might go for. Stylish and appealing to any biker, this model weighs 179kg, and has a seat height of 805mm.
Because it develops less than 47bhp, it is also compliant with the new A licence laws. It is easy to ride and is relatively light weight but doesn't skimp on power.
Vespa GTS Super 300
After something a bit different? The Vespa GTS Super 300, worth around £4000, is a good choice for you. The Vespa brand is famous all over the world, known for producing iconic scooters. Many of you may think that Vespa scooters are unreliable, but not the GTS Super 300!
Firstly it has a reliable 278cc four-stroke engine, and is nippy around the roads. It would be particularly good in London, but can also handles motorways well.
Suzuki Burgman 125
A cheaper scooter option is the Suzuki Burgman 125, priced at around £3465 and weighing 159kg, with a seat height of 735mm. Suzuki's Burgman is leaner friendly, powered by a 125cc four-stroke engine.
The Burgman also provides enough storage space under the seat for two helmets or a few bags, ideal for business briefcases, and it is also economical, with a top speed of 75mph.
Remember to go and visit any bike in person before agreeing to purchase any model – especially if second hand. You'll want to also consider its price in relation to others, as well as motorbike insurance. You really can get a great commuter bike once you've done your research!