Best Motorbikes for Tall Bikers
There is nothing quite like the open road, however motorbike enthusiasts who exceed 6'0" may find it more than a little tricky selecting the perfect ride! As a rule, most motorcycles are generally made to suit riders between 5'6" and 5'11", but there are bike models out there that will accommodate riders blessed with longer limbs.
When you are considering which bike to buy, the first thing you need to consider is whether or not you will be using it for every day commuting or rather a pleasure bike to enjoy on winding country roads at the weekend. The problems encountered by most tall riders include short suspension travel and short seat height that cause riders to feel unbalanced and uncomfortable thanks to the acute knee bend. Most riders will prefer to choose a bigger bike and some will prefer a more upright design rather than the lower tucked in sport bike positions, particularly if they are riding for long durations.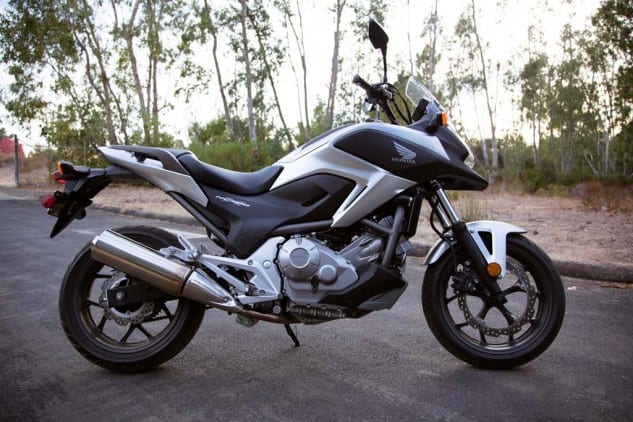 The best motorbikes for tall bikers are generally sports touring bikes, unless you have a spare £20,000+ and are looking to invest in a customised chopper. There are a vast range of sports tourers available on the market, however our top favourites have to be Kawasaki, Triumph and Honda.
For home grown British bikes at their best, the tall biker cannot go far wrong with the Triumph Sprint. This light sporty bike handles like a dream and the large frame allows the tall rider to tuck right down with the best of them. If you want a powerful sporty ride that will enable you to lean right into the corners, this is the perfect bike for you.
Next we recommend the Kawasaki KLR650 for adventure lovers who want to indulge in a little off-roading along the way. Boasting a powerful 33hp engine and a 35 inch seat height, this affordable bike is the perfect solution for anyone boasting a 6 foot frame.
Honda is one of the most popular bike manufacturers, and with the ST1300A on offer it is clear to see why. Tall motorbike can enjoy a truly customised ride thanks to the adjustable seat height, and the Honda ST1300A has superb stability which is much welcomed on a larger, heavier bike.
Finally we couldn't discuss the best bikes for taller riders without giving BMW a mention. One of the most iconic adventure bikes out there has to be the BMW R1200GS which got plenty of power and agility both on and off the road. With a super comfortable adjustable seat height up to 34.3 inches and all the modern gadgets and gizmos that you could ever need including cruise control there is a lot to like about the R1200GS.
Of course your bike choice will be hugely affected by your budget, and it is worth getting an insurance quotes from Devitt insurance, and booking several test rides on these larger more powerful models before you invest. Whether you opt for fared or unfared, upright adventure bike or sports model is entirely down to personal preference although a fared bike and a large windscreen will afford a taller frame some protection. Get test driving now so that you can begin your biking adventures today.