A Beginner's Guide to Biking Events – Part 2
Here's part 2 of our beginners guide to biking events. If you're new to the world of biking and want to learn more about what it all involves then biking events are a great place to start. If you're a motorcycle enthusiast then you've probably attended many biking events.
Read on, perhaps there's something you can add to this guide…
AUTO JUMBLES
Auto jumbles could be compared to a big car boot sale where motorcycle enthusiasts sell a variety of motorcycling related products, from spare parts to motorcycle memorabilia. Some auto jumbles will specialise in just motorcycles alone but it is usually more common for these types of events to also feature car related products too.
If you're thinking of purchasing a new bike or perhaps even your first bike then an auto jumble is a great place to get advice from experienced motorcyclists and to pick up some bargains.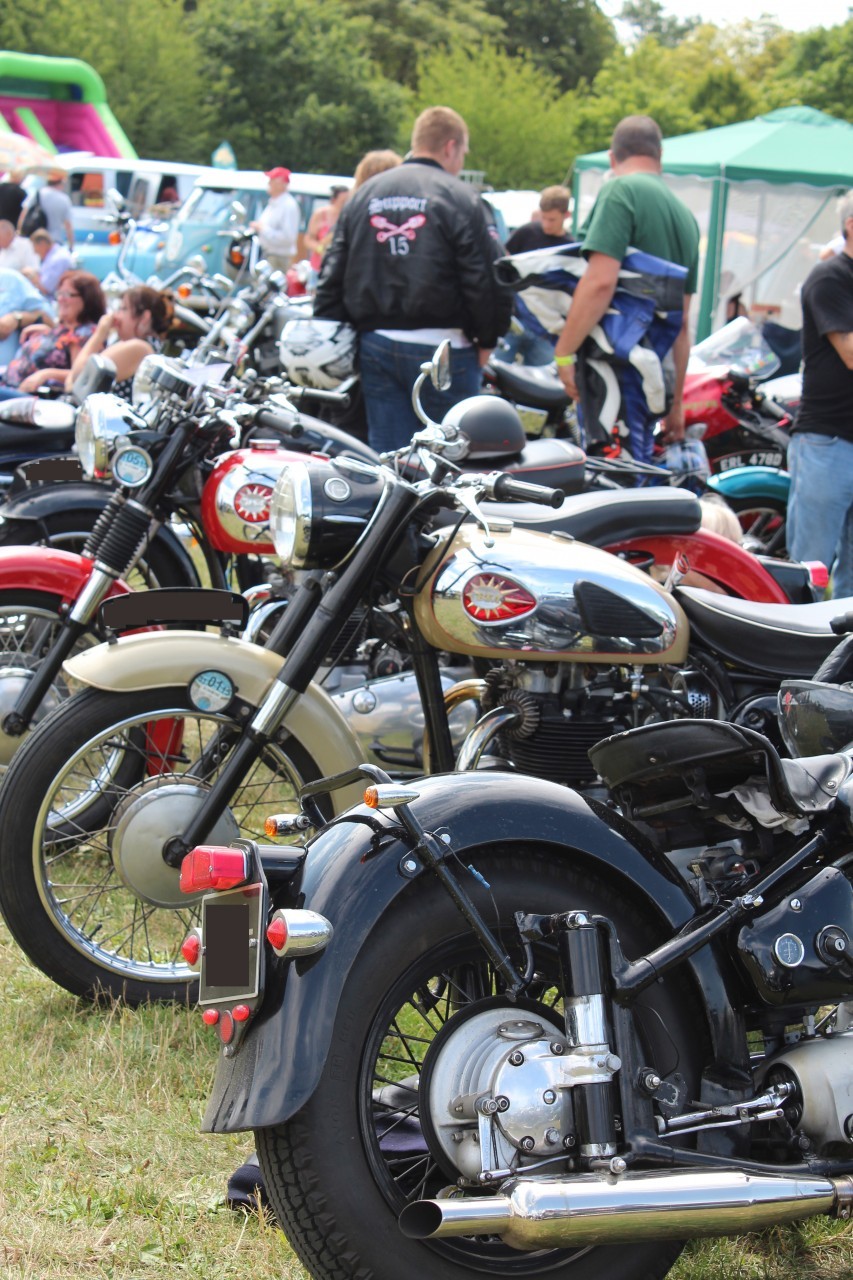 AUTO JUMBLES TO LOOK OUT FOR
Where? – Nottinghamshire
When? – Occasional Sundays
This is a car and motorcycle auto jumble on a large scale. This auto jumble takes place on nine Sundays throughout the year. At this event you can expect to meet hundreds of motorcycle enthusiasts. Make sure you leave with a bargain!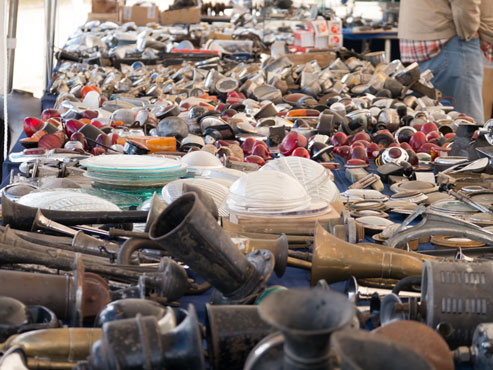 Beaulieu International Autojumble
Where? – Hampshire
When? – September of each year
With over 2000 stands this auto jumble this is also a large event. Expect to see a wide range of vintage and classic motoring items from motoring parts to motoring literature.
Where? – Brockenhurst, Hampshire
When? – Last Saturday of every month
A large scale auto jumble with over 1500 plots, held at a former RAF base. This auto jumble covers products from a wide range of vehicles such as cars, motorcycles, tractors and lorries. So if you're into your automobiles then this is the jumble for you.
TRACK DAYS
Track days give bikers the opportunity to ride their own bikes or the organisations bikes around the tracks of various circuits.
Organisers such as Motorsport Vision (MSV) provide riders with less experience the opportunity to be guided around the tracks, building their confidence and helping them to progress with their riding. MSV also give training to competent riders looking to advance to the next level.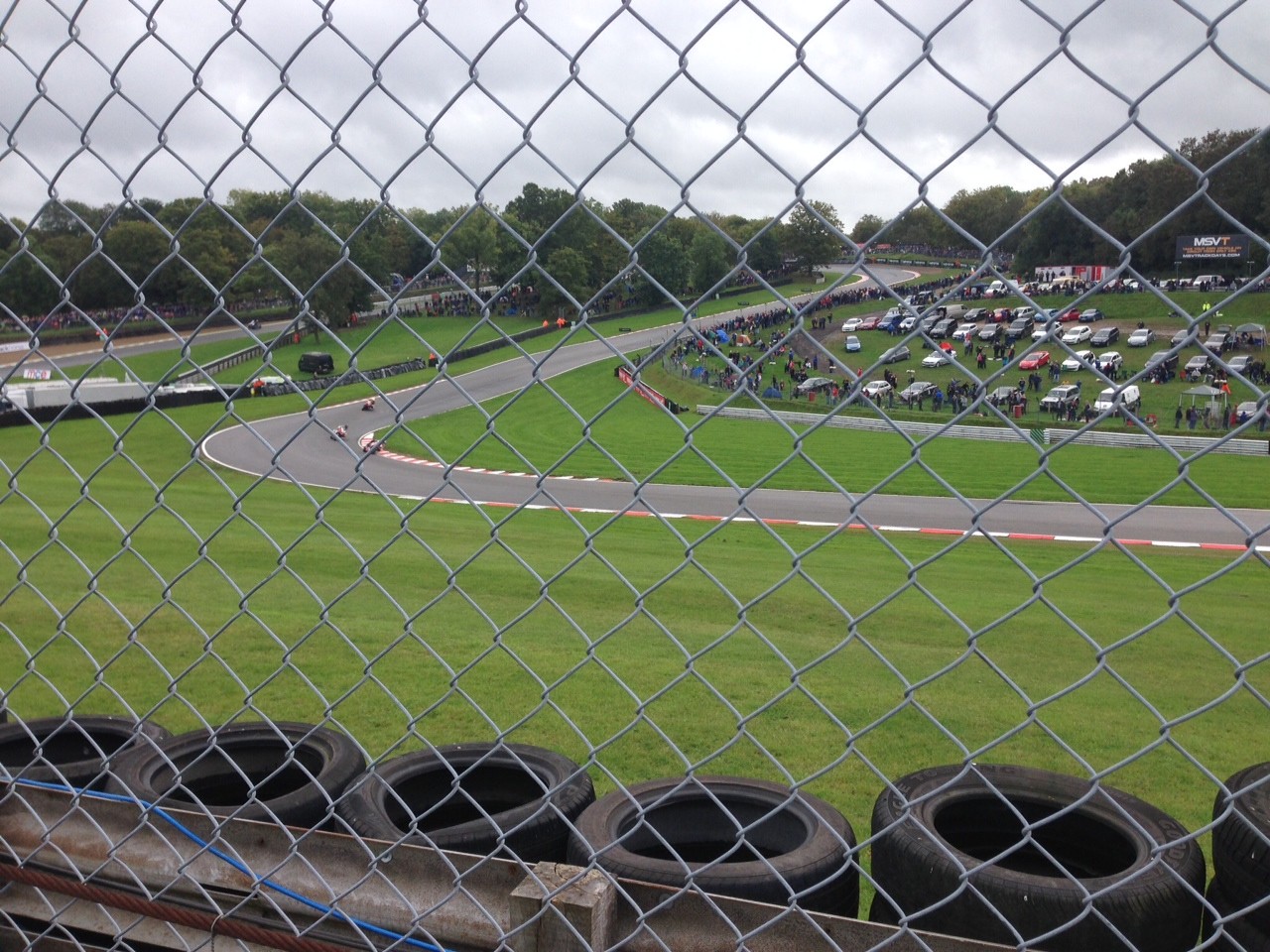 MSV have circuits at Brands Hatch, Cadwell Park, Bedford Autodrome, Snetterton and Oulton Park. It's a good idea to participate in various track days as they provide bikers looking to improve their riding and racing capabilities with guidance and knowledge from a team of professional instructors.
You will get the opportunity to really push yourself and ride on some of the most famous circuits in the UK that have also been ridden on by some of the most famous riders in the world!
TRACK DAYS TO LOOK OUT FOR
No Limits Track Days
No limits track days offer track days at 11 different tracks across the UK, these being Anglesey, Bedford Autodrome, Brands Hatch, Cadwell Park, Croft, Donington Park, Mallory Park, Oulton Park, Rockingham, Silverstone and Snetterton 300.
Sessions are split into three different groups, fast group, intermediate group and novice group. These groups are staggered and scheduled at different times.
Throughout the day riders can ask the instructors for help and advice, enabling them to achieve their goals and fit lots into their day.
A typical standard track day will cost around £100 per person. Visit the No Limits site for more information.

MotoSport Vision Trackdays (MSVT)
MSVT provide a particularly good service to novice riders so if you are just starting out then it's worth looking into booking a track day with this organisation. MSVT hold track days at Brands Hatch, Oulton Park, Cadwell Park, Snetterton and Bedford Autodrome.  Visit the MSVT site for more information.
SHOWS
Motorcycle shows can vary in scale and some will solely feature a specific event. For example the UK's leading racing superbike championship, the British Superbike (BSB) Championship specialises in superbike racing.
The series runs from April to October and consists of twelve rounds and visits nine tracks in the UK. These being Oulton Park, Knockhill Racing Circuit, Brands Hatch, Snetterton Motor Racing Circuit, Thruxton Circuit, Silverstone Circuit, Donington Park, Cadwell Park and TT Circuit Assen.
Thousands of motorcycle enthusiasts partake in bike shows, especially various biker groups. So if you are thinking of joining a group then get yourself down to a bike show.
Depending on the type of show, you can expect to see a variety of attractions such as displays of modern and classic bikes, races, stunt shows, live music, and attractions suitable for children, personal appearances, auto jumbles and much more!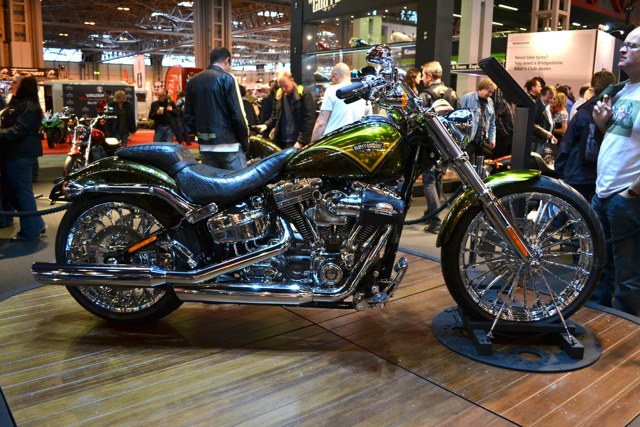 SHOWS TO LOOK OUT FOR
Motorcycle Live:
When? – One weekend in November each year
Where? – Allesely, Coventry
This event has it all! Features include displays of new bikes, stunt shows, test rides, various exhibitions, motorcycle related stands, motorcycle parts and apparel stores, opportunities to meet professional riders and much more.
Visit the Motorcycle Live site for more information about this show.
MCN London Motorcycle Show:
When? One weekend in February each year
Where? ExCel London
MCN London Motorcycle Show is extremely popular amongst motorcycle enthusiasts attracting around 36,500 visitors to the show. This show features competitions, meet and greets, the H&H auction stand featuring classic bikes, displays of custom built bikes and much more.
Visit the MCN London Motorcycle Show site for more information about this show.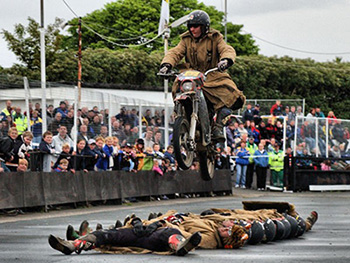 The Carole Nash Great Scottish Bike Show:
When? One weekend in August each year
Where? The Royal Highland Centre, Edinburgh
The Great Scottish Bike Show celebrates classic and vintage motorcycles. With attractions such as stunt shows, live music, free test rides and guest stars, this show will keep you entertained for the whole day.  For more information about this show click here.
MCN Live:
When? One weekend in April each year
Where? Butlins, Skegness
There's tons of fun to be had at this weekend and if you have the time we recommend you stay for the whole weekend. Everything that this show includes screams motorbike. It has bike shows, meet and greets, live music, various motorcycle related stands, competitions and much more. MCN describe this event as "one of the greatest biking parties ever" so why don't you check it out for yourself!
For more information about this show visit the MCN Live website.
MOTORBIKE RACING
If you're into fast pace, live action and impressive riding then a motorbike racing event will be the thing for you. Sit back and be entertained by some of the best racers in the county, or even in the world depending on what race you attend. Motorbike racing isn't the only attraction at these events; some also feature attractions such as bike exhibitions, VIP areas, refreshment stands and superbike presentations.
RACING EVENTS TO LOOK OUT FOR
Isle of Man TT:
When? Two weeks in June each year
Where? Isle of Man
The Isle of Man TT is a hugely popular and famous motorcycle racing event. The race is run on public roads so to spectate at this event really is something special, you'll feel the buzz and energy coming from the riders and the rest of the crowed as you stand just meters away from where some of the most famous riders in the world are racing. Visit the Isle of Man TT website for more information about this event.

British Superbikes Championship (BSB):
When? Yearly, various weekends in April – October
Where? Various racing circuits around the UK
The BSB is one of the greatest motorbike racing events in the world. Spectate at one of the BSB's many races and your love for riding will grow. The speed of the bikes and the motorcyclists riding abilities are phenomenal, they are after all some of the best in the world! Each race is planned to perfection; the riders are evenly matched to guarantee dramatic and thrilling races. Thousands of motorcycle enthusiasts gather at the BSB so you're guaranteed to meet some interesting people.
Visit the BSB website for more information about this event.
Isle of Man Classic TT 
When? Bank Holiday weekend in August each year
Where? Isle of Man
This one is all about classic prestigious motorcycles and there's a lot happening at this event. Expect to see classic motorcycles racing around the 37 miles of public roads. This event remains largely untouched since it was first brought to the Isle of Man so it really does celebrate the history and heritage of the TT and motorcycle racing. 
Expect to see many famous riders and famous machines, along with many other events taking part over the four days along with classic motorcycle parades.
To find out more about this event visit the Classic TT website.
Finally….
If you're new to the world of motorcycling, thinking of purchasing your first motorcycle or just fancy a piece of the action, then get yourself to a biking event.
There's so much opportunity for beginners and novice riders to get involved and be part of such a welcoming and friendly community.
Get involved, get talking to experienced riders, listen to their stores and learn from them. Biking events are a great place to start your adventure!
Make sure you read PART ONE of this guide, click here and we'll take you straight to it!
If you have a favourite event or want to endorse a particular biking event then let us know about it by commenting below…